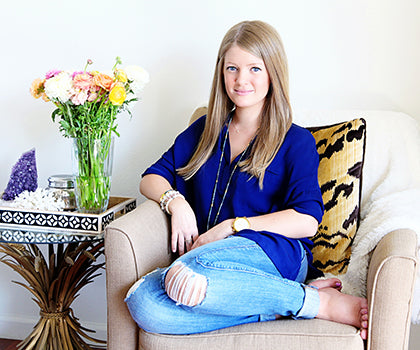 about gold & gray

gold & gray is a jewelry line that effortlessly fuses a bohemian beach spirit with an unexpected urban edge. Each gold & gray design is inspired by and reflects the natural beauty of the ocean and mountains in Los Angeles, as well as the bright lights and sparkle that can be found in the city.
Combined with luxurious gold and sterling silver, Lily employs the use of genuine natural materials, such as wood, precious and semi-precious stones including aquamarine, moonstone, pearls, smoky quartz, pyrite, turquoise, labradorite and more. Designed to be worn alone or layered together, gold & gray jewelry can take you from the beach to the city.
Lily currently resides in Los Angeles by the beach, where the company is based.